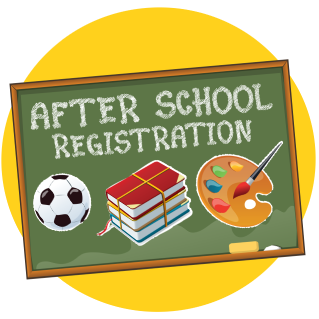 2020-21 After-school Registration
---
---
Registration for our 2020-21 Bryant and Laurelhurst after-school programs will be held online from Friday, May 1st at 10 a.m. to Thursday, May 14th at 11:59 p.m. Registration is open to current and new students, including incoming kindergartners.
COVID-19 Notice: We are moving forward with the current school start date of Wednesday, September 2nd listed by Seattle Public Schools. However, this date and the type of the program we are able to offer is dependent on and may be changed due to official health and safety orders issued by federal, state, and local agencies.
Due to a limited amount of space, LASER uses a lottery-based enrollment process and priority is given to current registered families.
Names of registered students and students on the wait list will be announced by Friday, May 29th via e-mail. If your child is placed on the wait list, we will notify you when a slot becomes available.
Parents of students currently enrolled in our after-school program will need to register for the 2020-21 school year; enrollment is not automatically renewed. Parents may register online using the links below and on our website at www.laserchildcare.org.
Please find more detailed information on the registration process HERE.
Key details:

Online Application will be open May 1st to May 14th.
LASER uses a lottery-based enrollment process to ensure our programs are equitably offered, priority is allocated based on existing enrollment, and registration process is easier for parents
LASER at Laurelhurst - Based on last year's enrollment numbers at Laurelhurst site, we do not anticipate using a lottery system for this site and expect that all applicants will be accepted.
Early dismissal Wednesdays – LASER will open at 1:10 pm on Wednesdays to accommodate early school dismissal times. If you are enrolled for Wednesdays in the 2020-21 school year, no additional fee or registration is needed for those days.
Tuition will increase by 15% to accommodate increases in staff wages and cost of living.
Returning families' deposit - Your 2019-20 after-school deposit will be applied to your 2020-21 deposit invoice. If your child is graduating from LASER this year, please contact us and your deposit will be refunded.
2020-21 Monthly After-school Childcare Program Fees
| # of Days per week | PM Only per month |
| --- | --- |
| 5 days | $504 |
| 4 days | $449 |
| 3 days | $339 |
| 2 days | $228 |
| 1 day | $118 |
We offer a 10% Sibling Discount (per sibling) applied to monthly tuition.
We require a $100 New Student Registration fee.
Here's how to apply:
Complete your child(ren)'s online application from Friday, May 1st at 10 a.m. to Thursday, May 14th at 11:59 p.m.
Register for Bryant After-school Program
---