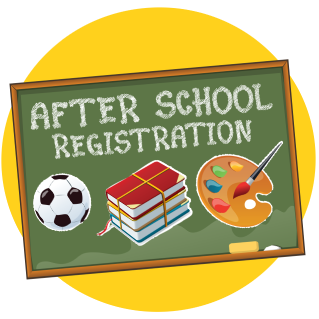 2023-24 After-school Program Registration
---
---
Registration for our 2023-24 Bryant and Laurelhurst after-school programs will be held online from Friday, May 19 at 12:00 a.m. to Thursday, June 1st at 11:59 p.m. Registration is open to current and new students, including incoming kindergartners. You may submit paperwork at any time during this window to be included in the lottery. Parents of students currently enrolled in our after-school program will need to register for the 2023-24 school year; enrollment is not automatically renewed.

Families may register using this link. Once the application is submitted, you will receive an automated confirmation email that we have received your application. IF YOU DO NOT RECEIVE AN AUTOMATED CONFIRMATION, WE HAVE NOT RECEIVED YOUR REGISTRATION. You can email billing@laserchildcare.org to confirm that we've received your registration if you have not received an automated confirmation email.

Due to a limited amount of space, LASER uses a lottery-based enrollment process and priority is given to currently registered families. Please note, we will do our best to accept as many families as possible and do not let the limited number of spots deter you from registering. We are committed to striving to make LASER a program for all.
Names of registered students and students on the waitlist will be announced by Friday, June 16 via email. If you receive a confirmation of care, you will be emailed an invoice for your school year deposit. Payment of this deposit is required to hold your spot for next school year; it will be applied to your last month of care in the 2023-24 school year. If your child is placed on the waitlist, we will notify you by email when a slot becomes available.
Please find more detailed information about the registration process HERE.
Key details:
Early dismissal Wednesdays – LASER will open at 1:10 pm on Wednesdays to accommodate early school dismissal times. If you are enrolled on Wednesdays in the 2023-24 school year, no additional fee or registration is needed for those days.
2023-24 After-School Monthly Childcare Fees
LASER at Bryant and Laurelhurst Elementary

We offer a 10% Sibling Discount (per sibling) applied to monthly tuition.

We require a $100 new student registration fee for all students who have not previously paid this fee.

Here are some wonderful new things happening at LASER currently and in the future:
A renewed focus on staffing, staff training and professional development to keep up to date on best practice in education, child development, and community building.

An emphasis on diversity, equity, inclusion and belonging in that DEIB becomes a central tenet of LASER Programs

New and enhanced programming for our 4th/5th Graders for the 2023-24 school year

This will include a new cross-site League Program once a week. Students in these grades will get together at one site for socializing, friendship building, and healthy competition. Our League program may include things like sports, trivia, spelling bees, chess, and more. Please note: LASER will be providing transportation for the students to convene at one site on League Days, other logistics for this program will be announced this summer.

We are also looking into school year field trips and other seasonally based enrichment activities created specifically for this age group.

Enriched age-appropriate programming for all ages, with a focus on helping children build community, develop passions and create lifelong friendships. This includes a renewed emphasis on enrichment clubs throughout the school year.

Intentional summer and day camp programs that foster deep community, fun, engagement, and exciting experiences

A spotlight on social-emotional learning curricula to ensure we are creating a safe and trusting space for all
Subsidies and scholarships are available! Please click HERE to learn more.

---