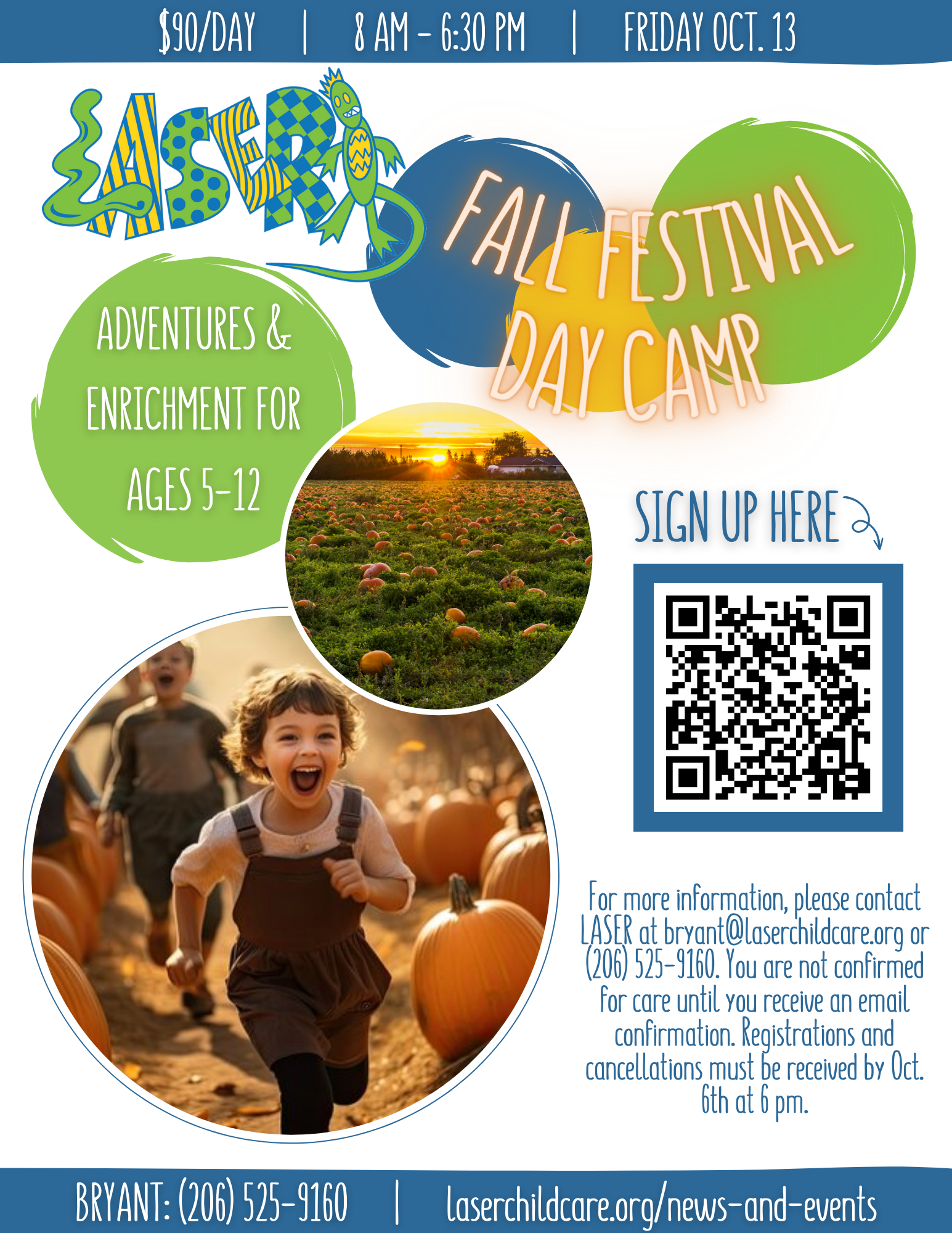 October 13th Day Camp
---
---
Online registration for LASER's day camp on Friday, October 13th at LASER Bryant is open on September 15th.

All children ages 5 to 12 years old are welcome to sign up. They do not need to be currently enrolled in the LASER after-school program. Space is available on a first-come, first-serve basis. You must cancel by Friday, October 6th at 6:00 pm or you will be charged for camp.
Day camp is open from 8 am to 6:30 pm. We ask that parents drop off by 10:00 am. Please pack a nut-free, non-perishable lunch and weather-appropriate clothes.
The cost of camp is $90 per child. There is no payment due at time of registration; we will invoice you on the Thursday prior to the week of camp. We are unable to offer sibling discounts or scholarships on school-year day camp.
Registration will close on Friday, October 6th at 11:59 pm. If you are trying to register after this deadline, please contact billing@laserchildcare.org or call (206) 525-9160 to see if we have space available. If space is available, you will be charged a $25 late registration fee, in addition to camp tuition.
---