Laurelhurst Enrichment After-school Programs (LEAPs)
Laurelhurst Enrichment After-school Programs
LASER organizes Laurelhurst Enrichment After-school Programs (LEAPs), which offers a wide variety of after-school enrichment classes for elementary-age children at Laurelhurst. The aim of LEAPs is to provide students with opportunities to explore their interests and enhance their learning. Available classes range from arts to languages to sports to STEM and beyond. LEAPs classes are taught by credentialed Seattle-area vendors to ensure a quality experience for each child.
There are two sessions each school year: Fall runs from October to Winter Break and Spring runs from mid-January to Spring Break.
Parents must register their children for any desired classes. Registration is on a first-come, first-serve basis. Parents may register for classes after the start date, but we are unable to provide prorates within the first two weeks of classes.
Please see below for the Fall schedule of classes and their descriptions.
Update as of 9/18/19 - The Fall Session will start on Wednesday, October 9th due to new building rental policies. Please see the updated schedule below. (Please note that Monday and Tuesday classes will commence the following week).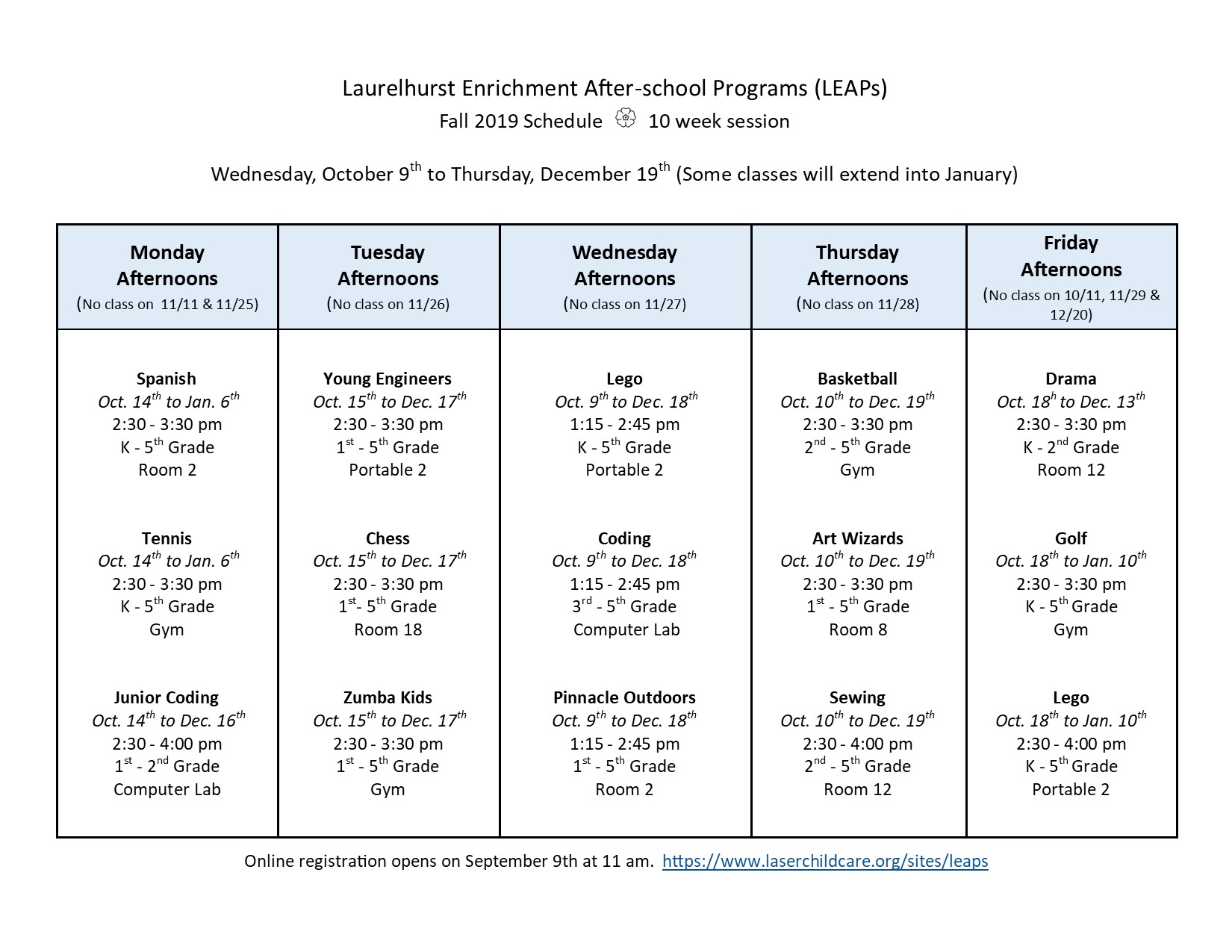 If you have any questions about LEAPs, please email laurelhurst@laserchildcare.org or call (206) 523-3123.