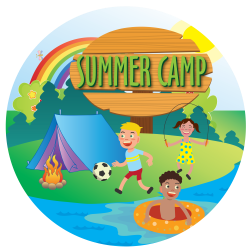 Summer Camp
---
---
Registration is open for LASER Summer Camp! We are excited to offer a fun and safe summer camp this year. LASER Summer Camp will run from Wednesday, June 23rd to Wednesday, August 25th from 8 am to 5 pm at Bryant elementary school (our Laurelhurst location will be closed for summer camp, but children previously registered for summer camp at Laurelhurst will be automatically transferred to Bryant summer camp).
All children 5 to 12 years old may attend LASER summer camp. Registration is by week only; we are not able to accommodate part-time or drop-in schedules. Camp is $325 per week, unless otherwise noted. At the time of registration, a $105 non-refundable payment per child is due regardless of the amount of weeks for which they are registered. This payment will be applied to your new student registration fee and/or summer camp tuition; but in the event of cancellation, this $105 payment will be forfeited.
Please click HERE for more details about the LASER safety guidelines and protocols and HERE for our registration and cancellation policies.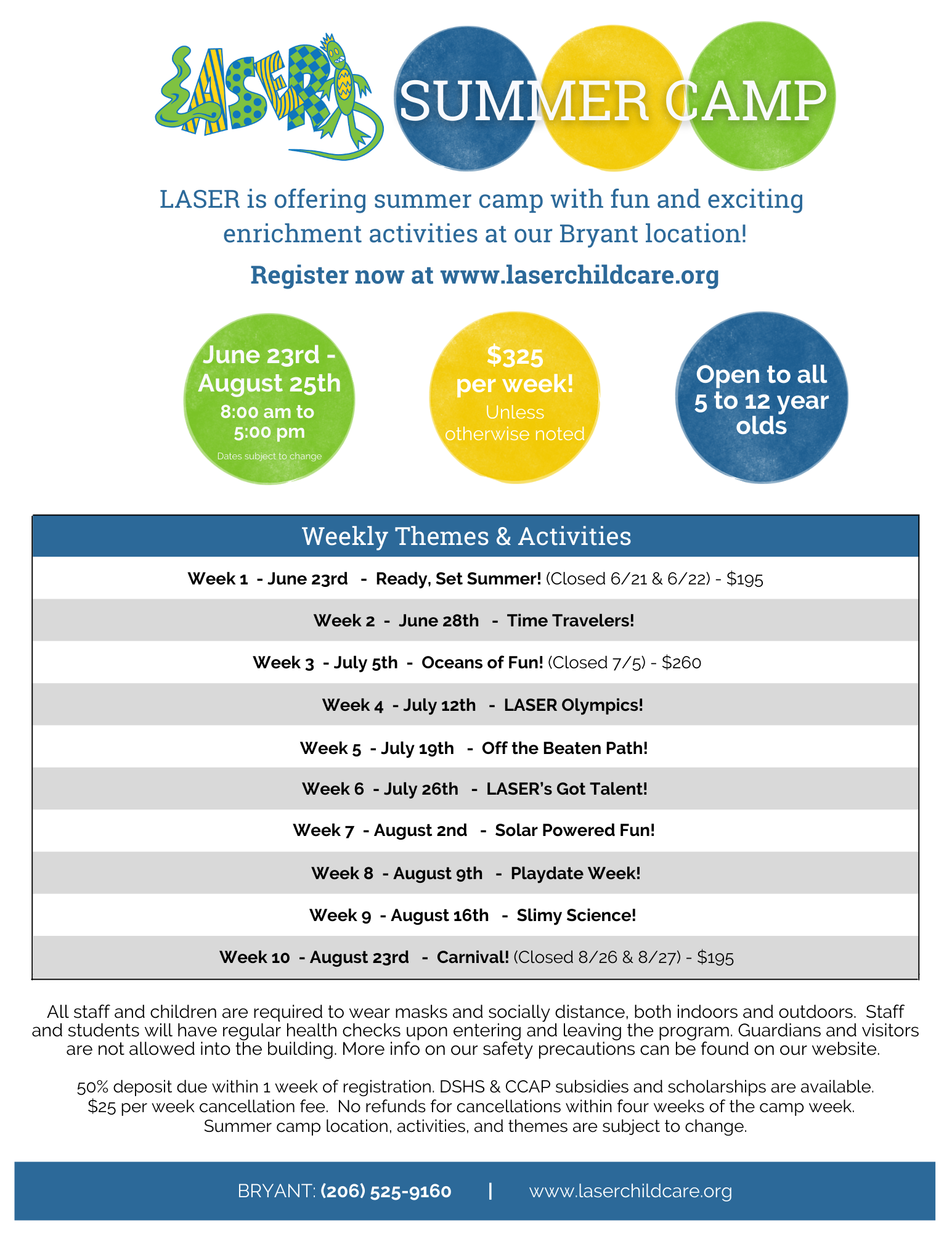 ---